Hey guys, just a quick update, scenes in the scene map will now save their positions!
Now you can save your scenes like this(left) instead of the old way (right):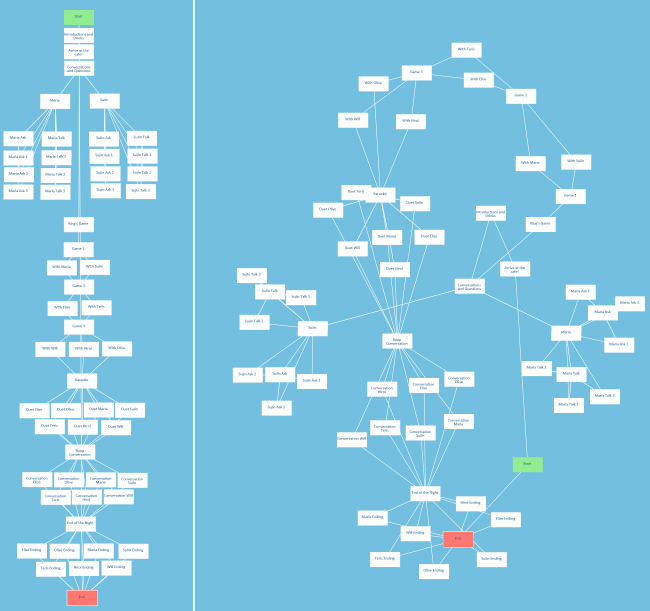 Because of the new update, if you open up your scenes, they will probably appear all bunched together. To spread out your scenes, simply press "re-arrange" in the top right corner of the scene map. From there you can branch out and re-position your scenes.